As the European Union (EU) threatened to pursue legal action against the U.K. if it doesn't drop a bill that aims to undermine the Brexit divorce agreement, the pound has experienced significant loss especially this week as it is on track for its biggest slump in nearly six months. 
GBP/USD fell 1.56% to $1.27, and remains on track to post its largest weekly slump since March 15. 
By the end of the month, the EU demanded the U.K. to drop its internal market by or risk jeopardizing negotiations and legal action. 
On Wednesday, the bill that was published seeks to create common ground that applies across the whole of United Kingdom including England, Northern Ireland, Scotland and Wales. It would likely clash with key terms of the withdrawal agreement requiring that Northern Ireland, in the post-Brexit period, follow the EU rules in order to avoid a hard border with the Republic of Ireland. 
As insisted by Cabinet Minister Michael Grove, the country will not withdraw the bill. 
After a few days of Prime Minister Boris Johnson's talks, shifts in relations follows while stating that Britain would walk away from talks if there was no agreement placed by the Oct. 15 deadline, when European Council is set to convene. 
Both sides are in a rut and the relationship between the two are crumbling. The hopes of some progress in the latest rounds of talks are fading between both parties while the prospect of the U.K. leaving the EU without a deal, a "hard Brexit," grows by the day. 
TECHNICAL OUTLOOK
On the daily charts of GBP/USD. The pair opened at 1.280. Although the pair edged up to 1.282, any hopes of recovery are too early to forecast due to the increasing tension between the U.K. and EU which may lead to a no-deal Brexit. 
The sterling has seen a significant loss is most likely the biggest slump in the week since it's fall in March due to COVID-19. 
The pair is still resisting at 1.348 and supported at 1.277. The same rally inside that range of this support and resistance can be seen on Nov. 2019 til 1st week of March 2020. Speculations of the price to bounce in this area for a longer period might possibly occur as strategists forecast that the sterling won't see any gains past the point of that resistance at 1.348 until the end of this year.  
Traders are waiting on the sidelines as they are eyeing for any breakouts past support and resistance to confirm a stronger outlook on the trend.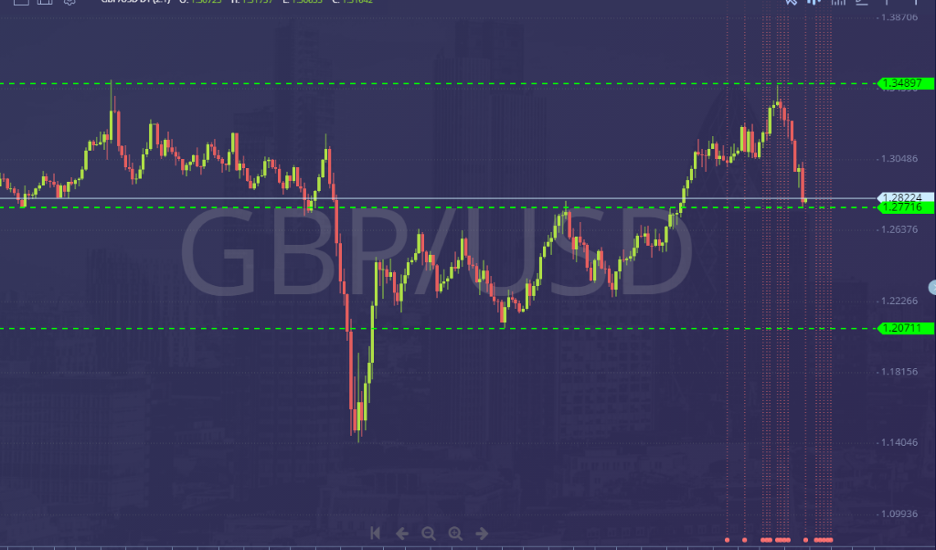 Don't forget to follow and subscribe for more updates about market trends, analysis, forex news, strategies and more!   
Do you want to learn more about forex trading? Sign up now on our FREE forex webinar and reserve your FREE seats while it still lasts!   
Risk Disclaimer:   
Information on this page is solely for educational purposes only and is not in any way a recommendation to buy or sell certain assets. You should do your thorough research before investing in any type of asset. Learn to trade does not fully guarantee that this information is free from errors or misstatements. It also does not ensure that the information is completely timely. Investing in the Foreign Exchange Market involves a great deal of risk, resulting in the loss of a portion or your full investment. All risks, losses, and costs associated with investing, including total loss of principal and emotional distress, are your responsibility. 
Don't forget to follow and subscribe for more updates about market trends, analysis, forex news, strategies and more!